Discover the hidden gem of Italy: The breathtaking Lake District. Nestled in the northern part of the country, the Italian Lake District is a mesmerizing region renowned for its unparalleled natural beauty, serene lakes, and picturesque towns. Whether you're seeking a tranquil retreat or an adventure-filled getaway, this idyllic destination has something to offer every traveler.
When it comes to natural beauty, the Italian Lake District is in a league of its own. Surrounded by majestic mountains and lush landscapes, the crystal-clear lakes reflect the stunning scenery like mirrors. From enchanting Lake Como to the largest lake in Italy, Lake Garda, each body of water possesses its own unique charm and allure.
The Italian Lake District should be on every traveler's bucket list for countless reasons. Besides its awe-inspiring landscapes, the region boasts a rich history, architectural wonders, and cultural significance. Charming towns like Bellagio, Stresa, and Sirmione dot the shores of the lakes and offer visitors a glimpse into traditional Italian life.
As you embark on your journey through this remarkable region, prepare to be captivated by its beauty at every turn. From exploring charming towns to indulging in outdoor activities and experiencing luxurious retreats and gastronomic delights, there is something for everyone in the Italian Lake District. So pack your bags and get ready for an unforgettable adventure in one of Italy's most magnificent destinations.
Best Time to Visit the Italian Lake District
The Italian Lake District is a stunning destination that can be enjoyed year-round, but the best time to visit depends on personal preferences and what activities you wish to engage in. Each season in the Lake District offers unique experiences and attractions, making it important to plan your visit accordingly.
Spring
Springtime in the Italian Lake District, particularly from April to June, is a popular time to visit due to mild temperatures and beautiful blossoms throughout the region. The lakes come alive with vibrant colors and lush vegetation. It's an ideal time for outdoor activities like hiking and cycling, as well as exploring the charming towns without overwhelming crowds. Keep in mind that rainfall is common during this season, so pack suitable rain gear if you plan on being outdoors.
Summer
During the summer months of July and August, the Italian Lake District becomes a hotspot for tourists seeking warm weather and water activities. The lakes are perfect for swimming, boating, and watersports like kayaking or windsurfing. This is also when many local festivals take place, offering a glimpse into traditional Italian culture and cuisine. However, it's worth noting that summer is peak tourist season, so expect larger crowds and higher prices.
Fall
Autumn brings its own charm to the lake region from September through November. The foliage transforms into breathtaking hues of gold, red, and orange, creating a picturesque backdrop for visitors. It's a great time for scenic hikes along the lakeshores or in nearby mountains. You can also enjoy wine harvest festivals and indulge in regional culinary specialties like truffles and mushrooms. Keep in mind that temperatures start to drop in late fall, so pack layers accordingly.
Winter
If you're looking for a quieter experience surrounded by snow-capped peaks and cozy ambiance, winter is an excellent time to visit the Italian Lake District. From December to February, you can enjoy a variety of winter sports like skiing and snowboarding in nearby resorts.
The towns are beautifully decorated for the holidays, offering a magical atmosphere. It's important to note that some hotels and attractions might have limited availability during this season, so make sure to check in advance.
No matter when you choose to visit, the Italian Lake District is sure to captivate you with its natural beauty and enchanting towns. Consider your preferred activities and weather conditions when deciding on the best time for your trip, but rest assured that every season holds its own allure in this remarkable region.
Must-Visit Lakes in the Italian Lake District
Lake Como:
Lake Como is one of the most famous and beloved lakes in the Italian Lake District. Known for its stunning scenery, charming towns, and luxurious villas, Lake Como attracts visitors from all over the world. The lake is surrounded by majestic mountains, which create a picturesque backdrop for the crystal-clear waters.
One of the must-visit towns on Lake Como is Bellagio, often referred to as the "Pearl of Lake Como." This historic town is characterized by its narrow cobbled streets, colorful buildings, and elegant villas. Visitors can explore beautiful gardens, such as Villa Melzi and Villa Serbelloni, which offer breathtaking views of the lake.
Another notable town on Lake Como is Varenna. This romantic destination features colorful waterfront houses and a medieval center with narrow alleys and quaint shops. Visitors can also take a scenic boat ride to reach the charming village of Tremezzo, where they can explore Villa Carlotta – a magnificent villa with lush gardens overlooking the lake.
Lake Garda:
Located between Venice and Milan, Lake Garda is Italy's largest lake and offers a diverse range of attractions for visitors to enjoy. One of the must-visit towns on Lake Garda is Sirmione. Known for its thermal bath complexes and ancient Roman ruins, Sirmione offers a unique blend of natural beauty and history. The town's most iconic attraction is Scaligero Castle, an impressive medieval fortress that offers panoramic views of the lake.
Another popular spot on Lake Garda is Malcesine. Situated at the foot of Monte Baldo, Malcesine boasts narrow streets lined with picturesque buildings and a charming harbor filled with fishing boats. Visitors can take a cable car up to Monte Baldo for stunning views or explore Scaligeri Castle with its fascinating museum.
Lake Maggiore:
Lake Maggiore captivates visitors with its striking landscapes dotted with islands that seem straight out of a fairytale. The Borromean Islands are an absolute must-visit on Lake Maggiore. Isola Bella, the most famous of the islands, is home to the grand Borromeo Palace, surrounded by stunning terraced gardens. Isola Madre offers lush botanical gardens with exotic plants and peacocks wandering freely.
The town of Stresa is another must-see destination on Lake Maggiore. Known for its luxurious hotels and elegant villas, Stresa provides an ideal base for exploring the lake and its surroundings. Visitors can take a boat tour from Stresa to visit the nearby three Borromean Islands or relax in the beautiful lakeside parks.
Overall, each lake in the Italian Lake District offers its own unique charm and attractions. Whether it's exploring historic towns, enjoying panoramic views from luxurious villas, or simply immersing oneself in the natural beauty of the lakes and surrounding mountains, a visit to these must-see lakes will surely be an unforgettable experience.
Charming Towns in the Italian Lake District
The Italian Lake District not only boasts breathtaking natural beauty but is also home to a collection of idyllic and picturesque towns that add to the region's allure. Each town that dots the shores of the lakes exudes its own unique charm, rich history, architectural wonders, and cultural significance. From Bellagio to Stresa and Sirmione, here are some of the must-visit towns in the Italian Lake District:
1. Bellagio:
Known as the "Pearl of Lake Como," Bellagio is situated at the intersection of Lake Como's three branches. This town is renowned for its elegant villas, lush gardens, and panoramic views of the lake. Visitors can explore Villa Melzi with its stunning gardens or soak up the charming atmosphere by strolling through Bellagio's narrow cobbled streets lined with boutique shops and cafes.
2. Stresa:
Nestled on the western shore of Lake Maggiore, Stresa has been a popular tourist destination since the 19th century due to its mild climate and scenic beauty. The town's captivating skyline is dominated by opulent hotels and grand villas overlooking the lake. A highlight of Stresa is Isola Bella, an island known for its magnificent Baroque palace and terraced gardens that are a true paradise for horticulture enthusiasts.
3. Sirmione:
Situated on a narrow peninsula jutting into Lake Garda, Sirmione offers an enchanting mix of history, architecture, natural beauty, and thermal spas. The centerpiece of Sirmione is Scaliger Castle with its imposing medieval fortifications. Visitors can also indulge in wellness treatments at one of the town's many renowned spa resorts or take a dip in Lake Garda's crystal-clear waters.
Whether it's exploring historical landmarks, soaking up local culture or simply enjoying leisurely walks along cobblestone streets while admiring stunning lake views, the charming towns of the Italian Lake District provide a truly unforgettable experience for travelers.
Outdoor Activities in the Italian Lake District
The Italian Lake District offers a plethora of outdoor activities for travelers to indulge in, catering to all levels of adventure enthusiasts. From hiking and cycling to boating and kayaking, there is something for everyone to enjoy amidst the stunning natural beauty of the region.
Hiking is a popular activity in the Italian Lake District, with numerous trails offering breathtaking views of the lakes and surrounding mountains. One of the most famous hikes is the Sentiero del Viandante, a trail that stretches along the eastern shore of Lake Como. This route takes you through charming villages, lush forests, and terraced vineyards, providing a truly immersive experience in the region's landscapes.
Cycling is another fantastic way to explore the Italian Lake District. There are several bike paths that meander through picturesque towns and offer scenic routes along the lakeshores. Bike rentals are readily available in many towns, making it convenient for travelers to hop on a bicycle and enjoy leisurely rides at their own pace.
Water sports enthusiasts will find plenty of opportunities for adventure in the Italian Lake District. Boating is a popular choice, with boat rentals and guided tours available on all major lakes. Visitors can cruise around Lake Garda or Lake Maggiore, discovering hidden coves and secluded beaches along the way. Kayaking is also a fantastic way to explore the lakes' crystal-clear waters while enjoying an active and exhilarating experience.
Table: Outdoor Activities in the Italian Lake District
| Activity | Description |
| --- | --- |
| Hiking | Explore scenic trails with breathtaking views of lakes and mountains. |
| Cycling | Ride along picturesque bike paths that offer stunning lake views. |
| Boating | Rent a boat or join a guided tour to explore the lakes and discover hidden coves. |
| Kayaking | Enjoy an active and exhilarating experience on the crystal-clear waters of the lakes. |
Whether you prefer peaceful hikes, leisurely bike rides, or exciting water sports, the Italian Lake District has something for every outdoor enthusiast. With its stunning landscapes and ample opportunities for adventure, it is no wonder that this region attracts travelers from around the world seeking an active and immersive experience in nature.
Romantic Getaways and Luxury Retreats in the Italian Lake District
Italy's Lake District is not only known for its natural beauty, but also for its romantic and luxurious offerings. Couples seeking a romantic getaway or travelers looking for a luxurious retreat will find themselves captivated by the charm and opulence of the region.
For couples seeking a truly unforgettable experience, the Italian Lake District offers a range of exclusive villas, boutique hotels, and spa resorts. Nestled amidst breathtaking landscapes, these accommodations provide the perfect setting for romance and relaxation. Whether it's cozying up in a private villa surrounded by lush gardens or indulging in pampering spa treatments together, there are plenty of options to suit every couple's preferences.
To enhance the romantic escape, boat tours along the lakes are highly recommended. Couples can embark on a private boat tour and cruise along the calm waters while taking in stunning views of the surrounding mountains and picturesque towns. Sunset cruises are particularly popular as they offer an extra touch of romance with vibrant colors painting the sky.
In addition to boat tours, exploring breathtaking viewpoints is another must-do activity for couples. From the famous balcony overlooking Lake Maggiore in Stresa to Villa Carlotta's terraced gardens in Tremezzo on Lake Como, these viewpoints offer unparalleled panoramas that will leave couples mesmerized. The combination of idyllic surroundings, luxury accommodations, and intimate experiences make the Italian Lake District an ideal destination for couples seeking a romantic getaway.
Overall, whether it's strolling hand-in-hand through charming towns or enjoying candlelit dinners overlooking picturesque lakes, the Italian Lake District offers a plethora of opportunities for romance and luxury. With its enchanting atmosphere and opulent offerings, it's no wonder that this region has become synonymous with romance and indulgence. Couples looking to create lasting memories in a truly magical setting need look no further than the Italian Lake District as their ultimate destination.
Gastronomy and Wine Tasting in the Italian Lake District
Italy's Lake District not only offers breathtaking natural beauty and charming towns, but it also provides a gastronomic delight for food and wine enthusiasts. The region is known for its culinary specialties, traditional dishes, and world-renowned wineries. In this section, we will explore the gastronomy and wine tasting experiences that await travelers in the Italian Lake District.
The local cuisine in the Lake District is a reflection of the region's rich agricultural heritage and proximity to freshwater lakes. One of the most famous dishes is risotto, with variations such as risotto alla milanese infused with saffron or risotto al pesce persico made with perch from Lake Como. Lake fish, particularly whitefish and trout, are also popular ingredients in many traditional recipes.
Visitors can indulge their taste buds at local restaurants that showcase these culinary specialties. From family-run trattorias serving homemade pasta dishes to Michelin-starred restaurants offering innovative interpretations of Italian cuisine, there are options to suit every palate. Towns like Bellagio, Stresa, and Sirmione have a wide range of dining establishments where visitors can savor regional delicacies while enjoying stunning lake views.
No visit to the Italian Lake District would be complete without exploring its vineyards and wineries. The region is renowned for its production of high-quality wines, particularly white wines like Lugana from Lake Garda or Nebbiolo from the Valtellina valley near Lake Como. Wine connoisseurs can embark on tours that take them through picturesque vineyards, where they can learn about the winemaking process and sample a variety of exquisite wines.
| Lake | Must-Visit Winery |
| --- | --- |
| Lake Como | La Cantina di Como |
| Lake Garda | Cà Maiol Winery |
| Lake Maggiore | Azienda Agricola San Defendente Vini |
In addition to wine tasting, many wineries offer guided tours of their cellars and vineyards, allowing visitors to gain insights into the winemaking process. Some wineries also organize special events, such as harvest festivals or food and wine pairing dinners, providing a unique opportunity to immerse oneself in the local culture.
Overall, the Italian Lake District is a paradise for food and wine lovers. Whether indulging in traditional dishes at rustic trattorias or savoring fine wines at world-class wineries, visitors can experience the region's gastronomic delights while enjoying its breathtaking scenery. Don't miss the chance to explore this delicious side of Italy on your trip to the Italian Lake District.
Practical Tips for Traveling to the Italian Lake District
The Italian Lake District is undoubtedly a destination that should be on every traveler's bucket list. With its breathtaking natural beauty, serene lakes, and picturesque towns, it offers a truly enchanting experience. However, before embarking on your journey to this stunning region, it is important to consider some practical tips that will enhance your travel experience.
Firstly, familiarize yourself with the visa requirements for traveling to Italy and ensure that you have all the necessary documentation. Additionally, research transportation options available in the region. Rental cars are popular for exploring the Lake District at your own pace, but public transportation is also convenient and efficient. You can easily navigate the area using ferries or buses to reach different towns and lakes.
It is also helpful to learn a few basic phrases in Italian to communicate with locals, although many people in tourist areas speak English. Being aware of local customs and etiquettes will show respect for the culture and make your interactions more enjoyable. Keep in mind that dining hours in Italy are different from other countries – lunch is usually served from 12:30 pm to 2:30 pm and dinner starts from 7:30 pm onwards.
Finally, pack appropriately for your trip to the Italian Lake District. As outdoor activities are abundant in this region, make sure to bring comfortable shoes for walking or hiking. Don't forget sunscreen as well as a hat or sunglasses for protection against the sun during boat rides or walks along the lake shores. Depending on when you visit, pack layers so you're prepared for varying temperatures throughout the day.
By following these practical tips, you can make the most of your trip to the Italian Lake District while ensuring a smooth and enjoyable travel experience. Whether you're immersing yourself in nature's beauty or indulging in culinary delights and luxury retreats, this hidden gem of Italy will undoubtedly leave a lasting impression on every traveler who visits its tranquil lakeshores.
Frequently Asked Questions
Is Lake Garda or Como better?
Lake Garda and Lake Como are both stunning destinations within the Italian Lake District, but determining which one is better ultimately depends on personal preferences. Lake Garda is the largest lake in Italy and offers a diverse range of landscapes, from charming lakeside towns to rugged mountains. It is particularly popular among water sports enthusiasts due to its favorable winds, making it an ideal spot for sailing or windsurfing.
On the other hand, Lake Como is renowned for its glamorous villas, pristine waters, and picturesque villages nestled against a backdrop of towering mountains. It exudes a sense of elegance and serenity that attracts visitors seeking a more refined atmosphere. Whether one prefers the natural beauty and adventure offered by Lake Garda or the enchanting tranquility of Lake Como is subjective.
What are the best months to visit the Italian Lakes?
The best months to visit the Italian Lakes are generally during late spring (May-June) and early autumn (September-October). During these shoulder seasons, the weather tends to be mild and pleasant, with fewer crowds compared to the peak summer months. Spring brings vibrant foliage and blooming flowers, creating a picturesque setting around the lakes.
Autumn showcases rich hues as the leaves change color, adding another layer of beauty to the region. Additionally, visiting during these times allows for more comfortable exploration of the charming lakeside towns without being overwhelmed by tourist crowds.
What is there to do in Italian Lake District?
The Italian Lake District offers a plethora of activities and attractions that cater to various interests. Nature lovers can revel in scenic hikes along mountain trails or take leisurely strolls along picturesque promenades admiring panoramic views of the lakes. The region also boasts several beautiful gardens and parks perfect for relaxing amidst nature's splendor. History buffs will delight in exploring historical sites such as medieval castles or ancient Roman ruins scattered throughout the area.
Lakeside towns offer charming streets lined with boutique shops, quaint cafes, and excellent restaurants serving delicious local cuisine—a true gastronomic paradise. Water activities, including boating, kayaking, or fishing, are popular pastimes on the lakes. Additionally, cultural events such as music festivals and art exhibitions often take place throughout the year, adding an extra layer of entertainment to visitors' itineraries. Ultimately, the Italian Lake District provides something for everyone—be it adventure, relaxation, culture, or culinary delights.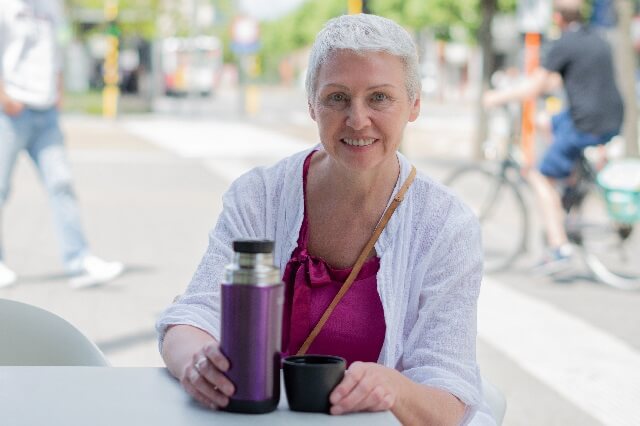 I'm a passionate traveler, writer, and Italophile. My fascination with Italy's history, art, and culture has led me on countless adventures across the Italian landscape. Through "I Live Italy," I share my love for this extraordinary country and aims to inspire others to explore its boundless beauty.