Nestled in the breathtaking landscapes of northern Italy, Lake Como stands as a timeless gem that has captured the hearts of travelers for centuries. With its enchanting beauty and unparalleled charm, Lake Como has become a must-visit destination for those seeking an unforgettable travel experience. From picturesque towns to luxurious accommodations, and from delectable cuisine to fascinating cultural events, Lake Como offers a magical escape that blends dreams with reality.
As you embark on your journey to Lake Como, prepare to be captivated by its unique allure. The lake's crystal-clear waters surrounded by majestic mountains create a postcard-perfect setting that will leave you in awe. Imagine strolling along cobblestone streets lined with historic buildings and colorful shops, or relaxing on sun-soaked terraces overlooking the shimmering lake. Whether you're seeking tranquility or adventure, Lake Como offers something for everyone.
Getting to Lake Como is easier than you might think. Our comprehensive travel guide will provide you with all the information you need to plan a stress-free journey. We'll explore various transportation options, whether it be by train, bus, car, or even boat, ensuring that your arrival at this idyllic destination is smooth and hassle-free.
And when it comes to accommodations, Lake Como certainly doesn't disappoint. From luxurious lakeside resorts offering breathtaking views of the water to charming boutique hotels nestled within historic villas and gardens, there are plenty of options to suit every style and budget. Immerse yourself in refined elegance as you indulge in world-class amenities and soak in the unrivaled beauty of your surroundings.
Prepare yourself for a trip filled with wonder and discovery as we guide you through the many aspects that make Lake Como an extraordinary destination worth exploring. From hidden architectural gems such as Villa Del Balbianello to charming towns like Bellagio and Varenna that each offer their own unique character and attractions-the enchantment of this region knows no bounds.
So, join us on a journey through the timeless allure of Lake Como. Whether you're a food lover, an outdoor enthusiast, a culture seeker, or simply someone yearning for a dreamy escape, Lake Como beckons you to experience its magic. It is here that reality and dreams converge, creating memories that will last a lifetime.
How to Get to Lake Como
Lake Como, with its stunning landscapes and charming towns, is a must-visit destination for travelers. However, before embarking on a journey to this breathtaking location, it is important to know how to get there. This section of the article will provide a comprehensive guide on the best ways to reach Lake Como, including transportation options and tips for a stress-free journey.
Flying into Lake Como
One of the easiest ways to reach Lake Como is by flying into one of the airports near the area. The closest airport to Lake Como is Milan Malpensa Airport, which is serviced by numerous international airlines.
From the airport, travelers can take a direct train to Como or hire a taxi for a more convenient transfer. Alternatively, travelers can also fly into Milan Linate Airport or Bergamo Orio al Serio Airport and then take a train or bus to Lake Como.
Traveling by Train
For those already in Italy or Europe, traveling by train is another convenient option. There are direct train connections from major cities such as Milan and Zurich to both Como San Giovanni Station and Varenna-Esino Station. Travelers can choose between high-speed trains for faster travel times or regional trains for a more scenic journey along the lake.
Exploring by Car
Travelers who prefer more flexibility and autonomy can opt to rent a car and drive to Lake Como. The roads leading to the lake are well-maintained and offer breathtaking views along the way. However, it is important to note that parking can be limited in some towns around Lake Como, so it is advisable to check with your hotel about parking arrangements beforehand.
Navigating Public Transportation
Once in Lake Como, getting around the region is made easy with its extensive public transportation network. Ferries and boats connect various towns on the lake, providing not only a convenient mode of transportation but also an opportunity to enjoy the scenic views. Buses and trains also link different towns, making it easy to explore the area.
By following this ultimate travel guide on how to get to Lake Como, travelers can ensure a stress-free journey and focus on immersing themselves in the enchanting beauty and timeless allure of this Italian paradise. Whether arriving by plane, train, car, or public transportation, Lake Como is sure to captivate visitors with its stunning landscapes and charming towns.
Where to Stay in Lake Como
Lake Como is not only known for its natural beauty and charming towns, but also for its luxurious accommodations that offer breathtaking views of the lake and surrounding mountains. Whether you're seeking a lakeside resort or a cozy boutique hotel, Lake Como has a range of accommodations to suit every traveler's taste and budget.
One of the top hotels in Lake Como is the Grand Hotel Tremezzo, located in Tremezzo village. This iconic five-star hotel boasts stunning views of the lake and is renowned for its art nouveau architecture. With its lush gardens, infinity pool, and sumptuous spa, the Grand Hotel Tremezzo offers guests an unparalleled experience of luxury and relaxation.
For those looking for a more intimate setting, Villa d'Este in Cernobbio is the perfect choice. This historic hotel dates back to the 16th century and has been transformed into an opulent retreat with immaculate gardens and luxurious rooms. Guests can enjoy panoramic views of the lake from their private balconies or indulge in gourmet dining at one of the hotel's multiple restaurants.
Another noteworthy accommodation option is CastaDiva Resort & Spa in Blevio. Set in a 19th-century villa overlooking Lake Como, CastaDiva offers guests a truly unforgettable experience. With its lavish rooms, world-class spa, and Michelin-starred restaurant, this resort promises a luxurious stay surrounded by natural beauty.
Table: Luxurious Hotels in Lake Como
| Hotel | Location | Rating | Highlights |
| --- | --- | --- | --- |
| Grand Hotel Tremezzo | Tremezzo village | 5 stars | Lakefront location, infinity pool, art nouveau architecture |
| Villa d'Este | Cernobbio | 5 stars | Historic villa, panoramic views, gourmet dining |
| CastaDiva Resort & Spa | Blevio | 5 stars | 19th-century villa, world-class spa, Michelin-starred restaurant |
These are just a few examples of the luxurious hotels available in Lake Como. No matter where you choose to stay, you can expect impeccable service, stunning views, and a truly unforgettable experience. Whether you're celebrating a special occasion or simply seeking a peaceful retreat, Lake Como's luxurious accommodations will exceed your expectations and make your stay even more memorable.
Discovering Villa Del Balbianello
Villa Del Balbianello is a remarkable destination that should not be missed when visiting Lake Como. Nestled on the tip of a peninsula in the village of Lenno, this stunning villa offers breathtaking views and a rich history that will captivate any visitor.
One of the main highlights of Villa Del Balbianello is its exceptional architecture. The villa was originally built in the late 18th century as a franciscan monastery before being transformed into a private residence. Its unique blend of Gothic, Romanesque, and Renaissance styles creates an unforgettable sight against the backdrop of the lake and surrounding mountains.
Visitors to Villa Del Balbianello can take guided tours to explore its well-preserved interiors. The rooms are adorned with exquisite artwork, antique furniture, and intricate tapestries, allowing guests to step back in time and imagine life within these grand walls. The gardens surrounding the villa are equally impressive, with meticulously manicured terraces and vibrant flower beds overlooking the serene waters of Lake Como.
To fully immerse yourself in the history and beauty of Villa Del Balbianello, consider taking a boat ride from one of the nearby towns such as Bellagio or Como. This allows you to approach the villa from the water, offering a unique perspective and making for a more memorable experience.
Exploring the Charming Towns of Lake Como
Lake Como is not only known for its stunning natural beauty but also for the charming towns that dot its shores. Each town has its own distinct character and attractions, providing visitors with a diverse range of experiences to enjoy. Whether you're seeking historic architecture, scenic views, or vibrant culture, the towns of Lake Como have something for everyone.
Bellagio: The Pearl of Lake Como
Known as the "Pearl of Lake Como," Bellagio is often regarded as one of the most beautiful towns in Italy. Its picturesque setting, nestled between the lake and hills, offers breathtaking panoramic views. Visitors can lose themselves in the narrow, cobbled streets of the old town, lined with charming shops and cafes. Additionally, Bellagio is home to several magnificent villas and gardens that showcase the opulence and grandeur of the area.
Varenna: A Tranquil Haven
Varenna is a peaceful fishing village that exudes tranquility and serenity. Its colorful waterfront promenade invites visitors to take leisurely strolls while enjoying enchanting vistas of the lake. One must-visit attraction in Varenna is Villa Monastero, a former Cistercian convent turned into an elegant residence with beautiful gardens open to the public. With its quiet ambiance and idyllic charm, Varenna provides a perfect retreat from the busy world.
Como: Where History Meets Modernity
The largest town on Lake Como's shoreline is Como itself, which offers a unique blend of history and modernity. The majestic Duomo di Como dominates the city center with its Gothic-Renaissance style architecture and ornate interiors.
Visitors can delve into local history at museums such as Museo Archeologico Paolo Giovio or explore designer boutiques lining Via Vittorio Emanuele II for a taste of modern Italian fashion. Taking a leisurely stroll along the waterfront promenade, lined with cafes and restaurants, is another delightful way to soak up the vibrant atmosphere of Como.
These are just a few examples of the charming towns that await visitors on Lake Como. Each one offers its own attractions and distinctive ambiance, ensuring that every traveler finds something to suit their tastes. Whether you enjoy history, natural beauty, or simply wandering through picturesque streets, Lake Como's towns are sure to captivate you with their unique charm and timeless allure.
Indulge in Gourmet Delights
Lake Como, located in the Lombardy region of Italy, not only boasts stunning natural beauty but also offers a culinary journey that is sure to delight your taste buds. The region's cuisine is heavily influenced by its proximity to both the lake and the mountains, resulting in a unique blend of flavors and ingredients. From authentic Italian dishes to regional specialties, Lake Como's culinary scene has something for every food lover.
One of the must-try dishes in Lake Como is risotto. Made with local rice and cooked to perfection, risotto comes in various flavors such as saffron, mushroom, or even with fish from the lake. It is a true masterpiece that showcases the skill of local chefs. Another popular dish is polenta uncia, a creamy cornmeal-based dish often served with cheese and butter. This hearty comfort food is perfect for those colder days.
Seafood enthusiasts will be delighted by Lake Como's freshwater fish delicacies. Try missoltini, which is made from sun-drying freshwater fish like perch or whitefish before being grilled and served with olive oil and garlic. Risi e bisi (rice and peas), made with local Vialone Nano rice and fresh green peas from the region, is another favorite among locals.
To complement your meal, don't forget to try some of the excellent wines produced in the Lombardy region. Sip on a glass of crisp Franciacorta sparkling wine or indulge in a full-bodied red wine like Valtellina Superiore while enjoying the spectacular views of Lake Como.
| Dish | Description |
| --- | --- |
| Risotto | A traditional Italian dish made with local rice. |
| Polenta Uncia | Creamy cornmeal-based dish served with cheese and butter. |
| Missoltini | Sun-dried freshwater fish grilled and served with olive oil and garlic. |
| Risi e Bisi | Rice and peas made with local Vialone Nano rice and fresh green peas from the region. |
Lake Como is also known for its delectable desserts. Indulge in a slice of torta di mele, a traditional apple cake made with locally grown apples. Another popular treat is miascia, a bread pudding-like dessert made with leftover bread, apples, raisins, and pine nuts. End your meal on a sweet note by savoring some refreshing gelato or a scoop of the region's famous Nocciolini di Canzo cookies.
Whether you are enjoying a leisurely lunch at a lakeside trattoria or dining in one of the scenic towns surrounding Lake Como, the culinary travel-to-italy/" target="_blank" rel="follow noopener">journey in this enchanting destination promises to be an unforgettable experience. The combination of fresh ingredients, traditional recipes, and breathtaking surroundings makes Lake Como the perfect place to indulge in gourmet delights.
So, whether you're exploring the charming towns of Bellagio or Varenna or embarking on an outdoor adventure on Lake Como's shimmering waters, be sure to treat yourself to the incredible flavors that await you along Lake Como's culinary journey.
Must-Visit Attractions and Hidden Gems in Lake Como
Como Cathedral: A Majestic Marvel
One of the must-visit attractions in Lake Como is the Como Cathedral, also known as the Duomo di Como. This awe-inspiring masterpiece of Gothic architecture dates back to the 14th century and never fails to amaze visitors with its intricate details and imposing presence.
The cathedral's soaring spires and stunning stained glass windows are a testament to the craftsmanship of the era. Inside, you'll find an array of elaborate tapestries, paintings, and sculptures, making it a true feast for art enthusiasts.
Villa Monastero: Where History Meets Botanical Beauty
Nestled on the shores of Lake Como in the town of Varenna, Villa Monastero is a hidden gem waiting to be discovered. Built in the late 12th century as a Cistercian convent, this historic villa has since been transformed into a museum and botanical garden.
Visitors can explore its extensive gardens, stroll along winding paths lined with vibrant flowers and rare plants, and admire stunning lake views from various vantage points throughout the property. With its serene ambiance and rich history, Villa Monastero offers a unique blend of architectural splendor and natural beauty.
Villa Carlotta: An Oasis of Elegance
Located in Tremezzo, Villa Carlotta is another iconic attraction in Lake Como that should not be missed. Dating back to the late 17th century, this neoclassical villa is surrounded by picturesque gardens that span over 70,000 square meters. As you wander through its well-manicured grounds adorned with blooming flowers and enchanting fountains, you'll feel transported to another era.
The villa itself houses an impressive collection of art masterpieces, including works by Canova and Hayez. For those seeking tranquility and beauty, Villa Carlotta is a testament to the opulence and grandeur of Lake Como's past.
Whether you're a history buff, an art enthusiast, or simply a nature lover, Lake Como offers an abundance of attractions and hidden gems that cater to every interest. From architectural marvels like the Como Cathedral to botanical wonders like Villa Monastero and Villa Carlotta, there is something for everyone to discover and appreciate in this breathtaking destination.
So, when planning your visit to Lake Como, make sure to include these must-visit attractions in your itinerary for an unforgettable experience.
Outdoor Adventures in Lake Como
Lake Como is not only renowned for its breathtaking beauty and charming towns, but also for its abundant outdoor adventures. From boating on the crystal-clear waters to hiking through scenic trails, Lake Como offers a plethora of opportunities for nature enthusiasts and adventure seekers alike.
One of the best ways to truly experience Lake Como is by taking a boat tour. Whether you choose to rent your own private boat or join a guided tour, cruising along the serene waters of the lake allows you to marvel at the majestic mountains that surround it and get up close to the stunning lakeside villas.
You can explore various picturesque towns like Bellagio and Varenna, discovering hidden coves and secluded spots along the way. There are also options for sailing or windsurfing for those who seek a more thrilling water adventure.
For those who prefer to stay on land, Lake Como offers numerous hiking trails that cater to all levels of fitness and experience. The Greenway del Lago di Como is a popular trail that stretches over 10 kilometers, connecting several towns along the western shore of the lake.
This trail will not only reward you with incredible views of both the lake and the surrounding mountains but also allow you to explore charming villages and stop by local cafés and restaurants along the way.
Another notable hike is up to Brunate, a small village perched on top of a hill overlooking Lake Como. The panoramic vistas from here are simply breathtaking.
Water sports enthusiasts can indulge in activities like kayaking, paddleboarding, or even kitesurfing on Lake Como. Many rental companies offer equipment hire as well as lessons for beginners. These thrilling water adventures provide an exhilarating way to explore different parts of the lake while enjoying an adrenaline rush.
Whether you choose to embark on a scenic boat tour, hike through picturesque trails, or engage in exciting water activities, outdoor enthusiasts will find endless opportunities for adventure at Lake Como. From serene moments surrounded by nature's beauty to thrilling exploits, Lake Como truly has it all.
Cultural Immersion
Lake Como is not only known for its breathtaking landscapes and luxurious accommodations, but it also offers a rich cultural calendar filled with vibrant festivals and events. Immersing yourself in the local culture during your visit to Lake Como will allow you to truly experience the essence of this enchanting destination.
One of the iconic events that takes place in Lake Como is the Palio of Como. This historic horse race has been held since the 16th century and showcases the competitive spirit of the locals.
Taking place on the first Saturday of July, the Palio brings together riders from each of Como's four ancient neighborhoods who compete for victory. The atmosphere is filled with excitement as spectators cheer on their favorite rider, making it a thrilling event not to be missed.
Another prominent festival in Lake Como is the Festival of San Giovanni, which celebrates St. John the Baptist, the patron saint of Como. This religious festival takes place on June 24th every year and features a magnificent fireworks display over Lake Como. The spectacle lights up the sky with bursts of color and creates a magical ambiance that can be enjoyed from various points along the lake's shoreline.
In addition to these major events, Lake Como also hosts a variety of smaller festivals throughout the year, each showcasing different aspects of local culture and traditions. From food festivals that celebrate regional specialties to music concerts that showcase local talent, there is always something happening in Lake Como to captivate visitors' interest.
Whether you want to witness centuries-old traditions or immerse yourself in contemporary cultural celebrations, Lake Como's festivals and events provide an opportunity for an enriching experience unlike any other. Don't miss out on these unique opportunities to connect with local traditions and make lasting memories during your visit to this stunning destination.
Palio of Como: A historic horse race dating back to the 16th century
Festival of San Giovanni: A religious festival featuring a mesmerizing fireworks display
Smaller festivals: Various events celebrating local culture and traditions throughout the year
The Perfect Lake Como Itinerary
Lake Como is a destination that offers so much to explore and experience, from its breathtaking views of the lake to its charming towns and delicious cuisine. To make the most of your trip to Lake Como, it is recommended to have a well-planned itinerary that allows you to cover all the must-visit attractions and hidden gems. Here is a suggested 5-day itinerary for a perfect escape to paradise:
Day 1: Arrival and Como Exploration
Start your trip by arriving at Milan Malpensa Airport, which is the nearest international airport to Lake Como.
Take a scenic train ride or hire a private transfer to reach Como, the main town on Lake Como.
Spend your first day exploring the beautiful town of Como, including its iconic landmarks such as the Como Cathedral and the Tempio Voltiano.
Enjoy a leisurely stroll along the lakeside promenade and indulge in some shopping at the elegant boutiques.
Day 2: Villa Del Balbianello and Lenno
Begin your day with a visit to Villa Del Balbianello, which is located on a promontory overlooking Lake Como. This stunning villa has been featured in several films including Casino Royale and Star Wars: Episode II – Attack of the Clones.
Explore the exquisite gardens and admire the panoramic views of the lake from various viewpoints.
After visiting Villa Del Balbianello, head towards Lenno, a charming village on Lake Como known for its picturesque waterfront and historic attractions.
Visit Villa Monastero in Lenno, which is renowned for its beautifully manicured gardens and stunning lake views.
Day 3: Bellagio and Varenna
Take a ferry ride across Lake Como to Bellagio, often referred to as "the pearl of Lake Como".
Spend your day exploring this enchanting town with its cobbled streets, old-world charm, and magnificent villas.
Don't miss out on visiting Villa Melzi, a neoclassical villa with stunning gardens that offer a peaceful retreat.
In the afternoon, hop on another ferry and make your way to Varenna, a romantic village known for its steep winding alleys and beautiful pastel-colored houses.
Visit the iconic Castello di Vezio in Varenna, which offers panoramic views of the lake and hosts falconry shows.
Day 4: Brunate and Tremezzo
Start your day with a visit to Brunate, a small village located high above Lake Como. Take the funicular up to Brunate for breathtaking views of the lake and surrounding mountains.
After enjoying the view from Brunate, head towards Tremezzo, another picturesque town on Lake Como.
Visit Villa Carlotta in Tremezzo, an elegant villa that houses a vast collection of art and stunning botanical gardens.
Take a leisurely walk along Tremezzo's promenade and stop by one of the lakefront cafes for some refreshments.
Day 5: Outdoor Adventures and Farewell
Spend your last day in Lake Como indulging in outdoor activities. You can go hiking or biking along one of the many scenic trails surrounding the lake or rent a boat to explore its hidden coves.
If you're feeling adventurous, try out water sports such as kayaking or paddleboarding on the clear waters of Lake Como.
Before bidding farewell to Lake Como, treat yourself to a delicious meal at one of the lakeside restaurants while taking in the stunning views.
This 5-day itinerary allows you to experience the best that Lake Como has to offer, from its charming towns to its natural beauty. However, feel free to adjust this itinerary based on your own preferences and interests. Lake Como is truly a paradise waiting to be explored.
Conclusion
As we come to the end of this article, it is clear that Lake Como, Italy, truly is a destination where dreams meet reality. From the moment you arrive at this enchanting location, you are immediately captivated by its timeless allure and breathtaking beauty. Whether it's exploring the charming towns that surround the lake or indulging in gourmet delights at its renowned restaurants, Lake Como offers an unforgettable experience for every traveler.
One of the highlights of a trip to Lake Como is discovering Villa Del Balbianello, a hidden gem that showcases both history and architectural marvels. The captivating beauty of this villa will transport you back in time and leave you in awe of its intricate details and picturesque surroundings.
And speaking of picturesque surroundings, the views from the luxurious hotels in Lake Como are simply breathtaking. From elegant lakeside resorts to charming boutique hotels, there is accommodations to fit any traveler's preferences while offering stunning views of the lake.
In addition to its natural beauty and luxurious accommodations, Lake Como also offers plenty of outdoor adventures for those seeking an adrenaline rush. Whether it's boating on the shimmering waters of the lake, hiking through panoramic trails, or engaging in water sports, there are plenty of opportunities to embrace the natural wonders that surround you.
Lake Como also boasts a rich cultural calendar with events such as the Palio of Como and Festival of San Giovanni adding even more vibrancy to your visit. Immerse yourself in these celebrations and get a taste of local culture and traditions.
In conclusion, Lake Como is a must-visit destination that not only meets but exceeds expectations. With its unparalleled beauty, unique experiences and vibrant atmosphere, this enchanting location will leave you with memories that last a lifetime. So pack your bags and embark on your own adventure to Lake Como – where dreams truly meet reality.
Frequently Asked Questions
What is special about Lake Como?
Lake Como is known for its stunning beauty and serenity, making it a truly special destination. Set amidst the majestic Italian Alps, the lake offers magnificent views of crystal-clear turquoise waters surrounded by lush greenery and charming towns.
One of the highlights of Lake Como is its elegant villas, many of which date back to the Renaissance period and are set against the backdrop of picturesque landscapes. The combination of natural beauty, cultural richness, and tranquility makes Lake Como an extraordinary place to visit.
How many days should I spend in Lake Como?
The number of days to spend in Lake Como largely depends on your preferences and schedule. However, it is generally recommended to allocate at least two or three days to fully immerse yourself in the beauty and charm of this area.
This will allow you ample time to explore the lakeside towns such as Bellagio, Varenna, and Menaggio, take a boat tour around the lake, visit some of the historic villas open to the public, enjoy leisurely walks along the shoreline or through one of the numerous hiking trails in the surrounding mountains. By staying a few days in Lake Como, you can truly appreciate its unique ambiance and soak in the tranquility that it offers.
Is Lake Como worth visiting in Italy?
Absolutely! Lake Como is definitely worth visiting when exploring Italy. Its enchanting landscapes have attracted visitors for centuries, including renowned artists, writers, and aristocrats seeking inspiration in its natural splendor. Whether you are looking for a relaxing retreat or an opportunity to explore historical sights and cultural treasures, Lake Como has something for everyone.
The idyllic setting allows for leisurely activities such as boating on the lake or savoring delicious local cuisine while enjoying panoramic views. Additionally, visiting nearby towns like Milan or Bergamo can easily be incorporated into your itinerary from Lake Como due to their proximity. Overall, Lake Como offers a unique blend of natural beauty and cultural heritage that make it a must-visit destination in Italy.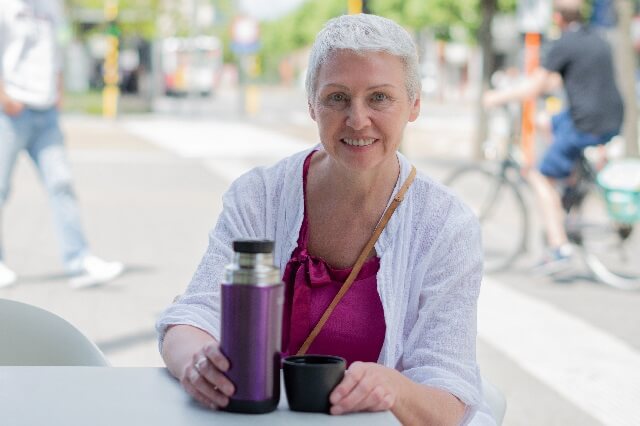 I'm a passionate traveler, writer, and Italophile. My fascination with Italy's history, art, and culture has led me on countless adventures across the Italian landscape. Through "I Live Italy," I share my love for this extraordinary country and aims to inspire others to explore its boundless beauty.