Your Most Wanted Trip Destination – Italy
Italy trip planning is probably one of the most popular things to do. If you decide to book a travel agent for your travel arrangements, it's wise to read through these simple steps first, since it can help the agent to put together the perfect itinerary for you. For your Italy trip, you can view an overview of all the essential steps that you have to follow in the following article contents below. Italy travel is a perfect choice if you are in search for new and exciting places to visit. There are so many things to do in this beautiful country. It's no surprise why a lot of people say that Italy is like a magical place where you can feel as if you have found your second home.
First of all, you need to purchase travel insurance for your Italy trip. You need to purchase this travel insurance because there are different types of tours and activities that you can engage in once you get to Italy. The different kinds of tours include adventure tours like dolphin tours and horse riding tours, military tours, cultural tours, treasure hunts, sightseeing tours, and more. To make sure that you are completely covered when it comes to your Italy adventure tours, you should purchase travel insurance that covers these different kinds of activities. This is important especially when it comes to different kinds of accidents that can happen during your journey.
Next, you should know the right lodging options that you may want to consider while travelling to Italy. You may want to take a look at the following kinds of lodging in order for you to have a better understanding on what type of accommodation works well for your trip. If you are travelling to Italy with a big family, then it's advisable to look at villas and self catering apartments. However, if you are travelling with just friends or loved ones, then you may want to consider a hotel or guest house as your accommodation option.
When you are looking for accommodation options in Italy, you should know that Italy has something for every traveller. There are so many things for tourists to see in Italy that there is bound to be something that interests everyone. In addition to this, there are also many great attractions that will definitely keep you wanting to go back to visit it again and experience all that Italy has to offer. Some of the great attractions in Italy include the famous Trevi fountain, the art museums, the castles, and even the wine lands. All these things will definitely give you a grand feeling when it comes to travelling to Italy. However, if you are travelling for the first time, then you might want to start your trip with a great tour such as the Classic Tour of Italy which is ideal for people who are new to the place.
If you are planning to go on an Italy trip, then you should also try to explore different parts of Italy and cover different cities such as Rome, Milan, Venice, Florence, Pisa, and Verona. Each city in Italy has its own charm, style, and culture that will surely appeal to each tourist's tastes. Furthermore, these tours usually cover all major and important cities of Italy, which makes the trip more flexible since you can choose different routes in each city you visit.
Your Italy trip will also not be complete without experiencing the delicious food and wine. Italy is known to have some of the most amazing and diverse cuisines and it doesn't matter which part of Italy you are visiting as there are various places that serve as interesting dishes. Some of the best Italian food and wine include the pizza, spaghetti, pasta, bruschetta, lasagna, and even the seafood that you can get in Venice, and Pisa. All these food and wine tours will definitely make your Italy trip worthwhile as they allow you to fully explore Italy's rich and varied cuisine.
Next on your Italy trip will be to experience the breathtaking artwork and architecture in Italy. With great art museums such as the Uffizi Museum in Florence, the Louvre in Paris, the Medici Gallery in Rome, and the St. Paul's Cathedral in Rome, there is no doubt about the popularity of artwork and ancient structures in Italy. These incredible artworks are the major attractions of any tourist spot in Italy and will allow you to witness the history, culture, and design of this country. Other good choices for viewing artwork include the Duomo in Florence, the Ponte Vecchio Natural Park in Venice, and the Palazzo Reale in Pisa. Each of these great art museums will surely give your entire trip an experience worth remembering.
The last stop on your Italy trip will be to visit the major cities of Italy. Some of the most famous cities in Italy include Rome, Milan, Florence, Venice, and Verona. Each of these cities will allow you to see the beautiful monuments, museums, and famous street markets that are a must do during any part of your trip. There are also many travel websites that offer useful information on how to find the best time to visit each of these cities in order to maximize your time and budget.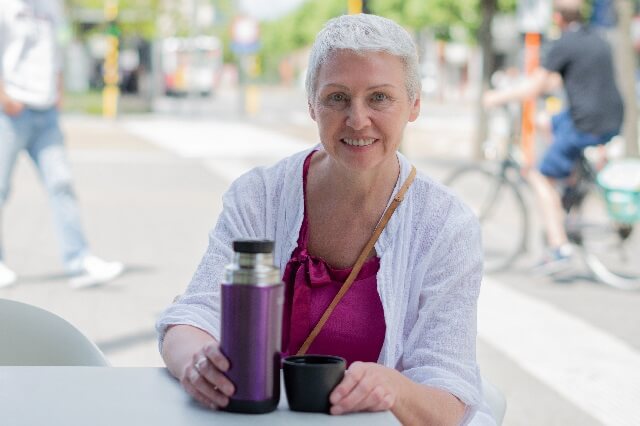 I'm a passionate traveler, writer, and Italophile. My fascination with Italy's history, art, and culture has led me on countless adventures across the Italian landscape. Through "I Live Italy," I share my love for this extraordinary country and aims to inspire others to explore its boundless beauty.