Villas are becoming an important part of planning for a vacation in Italy. In Roman culture a villa used to be a luxurious country house built by a member of the upper class as a second or third residence. It was not the main place of residence and city folks usually had 2 villas.
[wp_ad_camp_2]
One of the 2 villas could be easily reached from Rome if needed and the other was seasonally used and had servants permanently there to run it. After the nineteenth century, villas came to be used in reference to any type of single detached house that stood on its own with its own compound and unattached to any other homes or buildings.
As with all the architecture in Rome there are some famous villas that you could visit during your Italy vacation. But villas are also now rented by tourists all over Italy. Villas allow the privacy you may want away from the crowds during your Italy vacation and also allow you to cook and enjoy fresh locally grown Italian produce.
Most villas are also close enough to shops and restaurants that if you choose to immerse yourself back into the hustle and bustle with everyone else, nothing is still too far away.
Today visitors to the Tuscany region will find a wide selection of villas to choose from if they prefer this option for their accommodations. Salogi Villas offers villas and farmhouses for rent. They have villas in Tuscany but also in Venice and are able to help you locate the perfect villa to suit your needs.
Many people traveling in a large group take the villa option simply for the space and flexibility it offers. It can also turn out to be cheaper per person if your group stays in a villa rather than a hotel or even a bed and breakfast during your Italy vacation. Salogi Villas may be contacted through their website at www.salogivillas.com
Another option for your group if you will be traveling in Italy is the Piemonte Villa. It is 2 hours away from Milan and one hour away from Torino. Now this villa has 3 bedrooms and 3 baths so its maximum capacity is 6 people. It is 200 years old and surrounded by over 3 hectares of land. It is close to a small village and is high up in the hills.
This house it the perfect place to enjoy the landscape on your vacation to Italy due to its amazing views of the Alps if the weather is clear. There are several vineyards you can visit in the area and great places to see. If you are concerned about having some kind of a modern feel to your stay here you may be happy to know that this villa was completely rehabbed this year.
All bathrooms, electrical and plumbing systems are new and the management here has succeeded in combining modern conveniences such as high speed internet with furnishings true to this villa's history as an old farmhouse. The kitchen is also fully updated with everything you may need and they even have 2 extra bedrooms available if you must bring a larger group.
You may also be interested in:
[wp_ad_camp_4]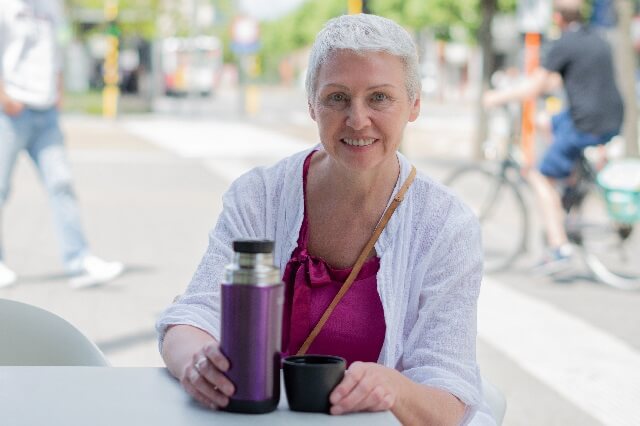 I'm a passionate traveler, writer, and Italophile. My fascination with Italy's history, art, and culture has led me on countless adventures across the Italian landscape. Through "I Live Italy," I share my love for this extraordinary country and aims to inspire others to explore its boundless beauty.